Mastering MS Word: A Comprehensive Guide to Learning and Improving Your Skills with MS Word Class
Introduction
MS Word is a powerful word processing software that is widely used by individuals, students, and professionals alike. Whether you are a beginner or an experienced user, there is always room for improvement when it comes to using MS Word effectively. In this blog post, we will explore how you can learn and get improved with MS Word class.
1. Enroll in a MS Word Class
The first step to learning and improving your MS Word skills is to enroll in a MS Word class. There are various options available, including online courses, tutorials, and in-person classes. Look for a class that suits your learning style and schedule. A structured course will provide you with the necessary guidance and resources to enhance your MS Word proficiency.
2. Familiarize Yourself with the Basics
Before diving into advanced features, it is important to have a solid understanding of the basic functionalities of MS Word. Learn how to create, edit, and format documents, apply styles and themes, insert tables and images, and use the spell check and grammar tools. By mastering the basics, you will have a strong foundation to build upon.
3. Explore Advanced Features
Once you have a good grasp of the basics, it's time to explore the advanced features of MS Word. These include creating and formatting tables of contents, using templates and macros, tracking changes, collaborating with others in real-time, and using advanced formatting options. Take your time to experiment with these features and practice using them in your documents.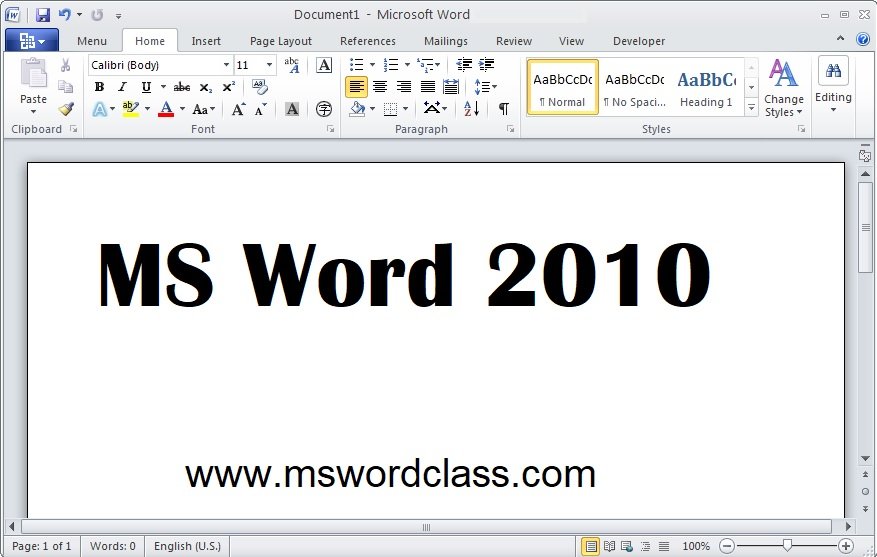 4. Practice Regularly
Learning MS Word is a continuous process, and the more you practice, the better you will become. Set aside dedicated time each day or week to work on MS Word projects. This could be creating reports, writing essays, or designing flyers. The more you use MS Word, the more comfortable you will become with its features and shortcuts.
5. Seek Help and Resources
If you encounter any challenges or have specific questions while learning MS Word, don't hesitate to seek help. There are countless online forums, tutorials, and communities dedicated to MS Word where you can find answers to your queries. Additionally, Microsoft provides extensive documentation and support resources on their website.
Conclusion
Mastering MS Word requires time, practice, and dedication. By enrolling in a MS Word class, familiarizing yourself with the basics, exploring advanced features, practicing regularly, and seeking help when needed, you can significantly improve your MS Word skills. So, what are you waiting for? Start your MS Word learning journey today and unlock a world of possibilities!
Important Link
Visit at – https://www.corelclass.com
Read Also it – https://msexcelclass.com/
Also, Read- Tally Course Fees, Duration, Scope, Syllabus, Admission, Institutes
Also Read – CCC Course Fees, Syllabus, Duration, Scope, Jobs, and Institute
Important Link – DFA Course Fees, Syllabus, Duration, Scope, Jobs, and Institute
Visit – https://mswordclass.com/
External Link